She shares her passion and knowledge of the Iyengar method of yoga through what she has learned over the past 25 years of study and practice. That all the postures are therapeutic and can be used as therapy for common aliments. Eileen is known by her students as a gifted and sensitive teacher. Using yoga as a therapy for common aliments while attending to the individual needs of her students and adapting her teaching to meet those needs.
"Her continued developmental training exceeds 2,500 hours which includes over 500 hours of therapeutic study and her time spent teaching surpasses 15,000 hours." 
Eileen has been teaching Iyengar yoga for 20 years and has extensive training and unique skills as an instructor that are only gained through a lifetime of applying and living a life based around yoga. She began practicing as a means to find relief from pain after a serious accident which triggered the nickname Accidental Yogi!
You can read a more on how this came about here. Amazed at how Iyengar yoga helped her regain her strength and mobility, she completed a three year teacher training program at the Yoga Centre Toronto.
4 levels of National Iyengar Certification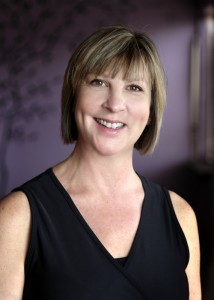 This included apprenticing in classes for people with special needs from 1995-2001. Eileen has since continued to work through 4 levels of National Iyengar Certification and is now a Junior intermediate 2 teacher in the Iyengar system. Working towards the next level Junior Intermediate 3.
She has studied at the Ramamani Iyengar yoga institute in 2005 and 2010 participating and observing in the medical classes. Her most recent trip to India was in 2014 to study with Geeta Iyengar at her 70th birthday intensive. 
In 2010 she attended a North American therapeutic intensive in Oregon, with Geeta Iyengar for higher level teachers and continued her therapeutic studies with Stephanie Quirk from 2008-2014. Stephanie came directly from the Iyengar Institute in Pune India, sharing her knowledge from the medical classes.
Research Project with Breast Cancer & Iyengar Yoga
She has been part of a research project for Breast Cancer and Iyengar yoga at Yoga Space Vancouver in 2011. And has completed Part 1 & 2 of Elise Browning Miller's yoga for Scoliosis training. Eileen is currently assisting Louie Ettling, training teacher for National Certification in the Iyengar system at the Yoga Space, Vancouver, with her teachers in training. As well as being an Assessor in Training for the Iyengar Canada Yoga Association.
Eileen continues to advance her knowledge and skills in the Iyengar yoga system under the most senior teachers in North America.
That's not all…
In addition to yoga you'll learn Eileen has skills in Massage, Reflexology and is an Essential Oil Practitioner. <= Learn more here
Listen to what her students have to say:
"You Rock!
I went to my doctor for an injured shoulder that made it painful to even tuck my shirt in or put on my bra. I got referred for physio,  2x per week. Well, 3 months and several hundred dollars later I was showing no real improvement. Then I tried Massage Therapy, and Acupuncture and and after several months and a lot more money I experienced minor improvement, which came mostly from the Acupuncture.
I needed something that worked so I did a quick internet search and discovered Eileen's yoga studio. I had never been to yoga before and didn't know what to expect but after only 8 sessions I was showing dramatic improvement, a couple of poses to practice at home and now I can tuck in my shirt, do up my bra and reach the upper shelves in my kitchen without pain or strain!
I still have a little way to go for 100% mobility and I will keep taking classes even after that! Eileen's yoga has improved my quality of life in a dramatic way."
Bridget Belliveau
"I have been blessed to have the opportunity to work with Eileen Millar for 13 years. She is an incredibly dynamic teacher that takes the time to understand her individual student's needs and goals. She is highly educated and resourceful. Eileen brings a passion to her work that is contagious."
Jackie Kenward